Pagero Manufacturing Solutions
Access a global network of suppliers, optimise trade relations and scale your business with a single connection to Pagero.
Gain global reach and flexibility
Pagero's manufacturing solutions are developed to help businesses thrive within the manufacturing industry. Keep up with industry-specific innovation and technology, easily connect to new suppliers and trading partners, and ensure compliance with rapidly-changing regulations.
Access a global network
Reduce switching costs and connect to millions of companies
Reduce maverick spend
Gain control, transparency and real-time traceability across your entire supply chain
Optimise AP and AR processes
Ensure data quality, improve efficiency and free staff for value-added activities
Meet compliance regulations
Become and stay locally compliant across all your markets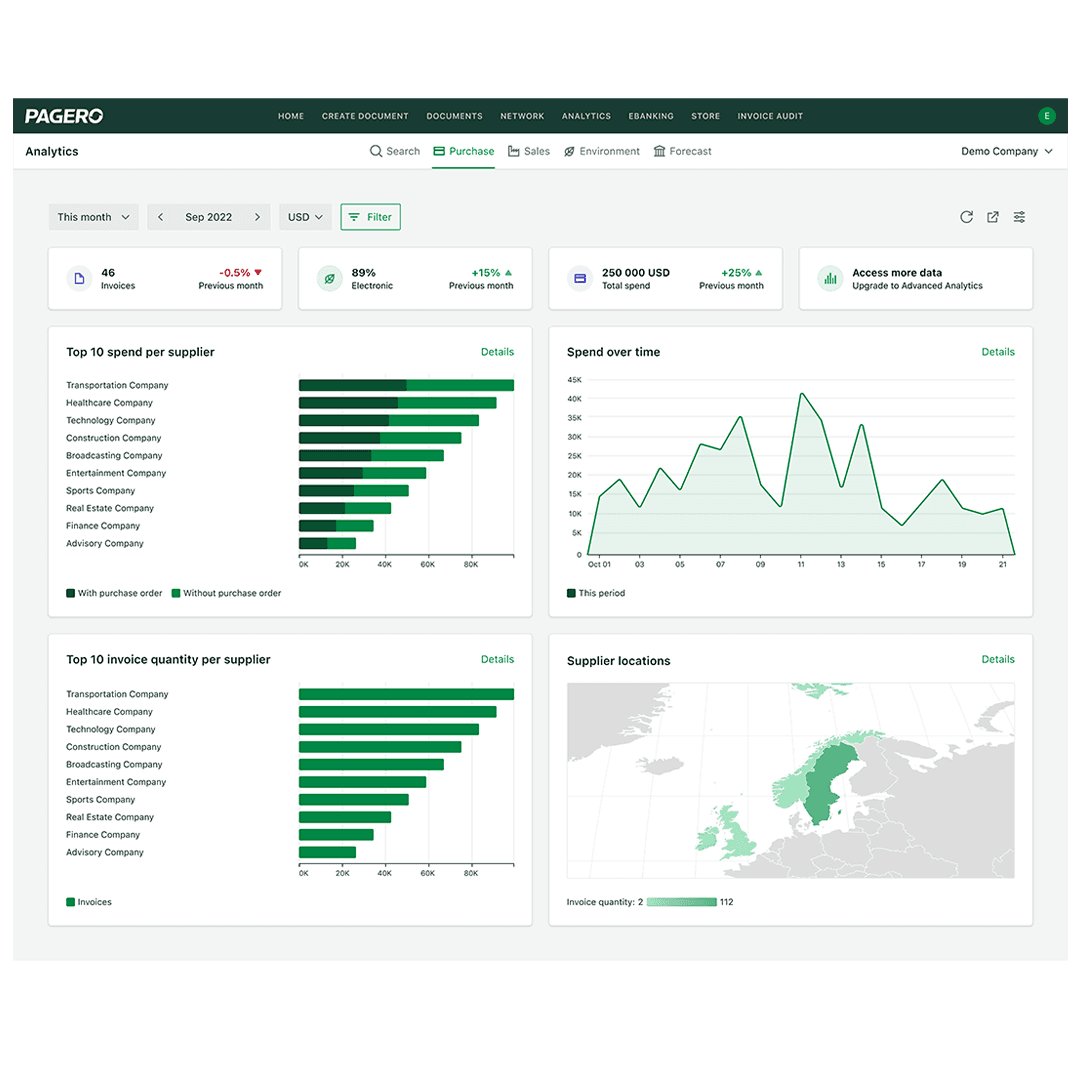 Aggregate data across systems and company groups
Gain real-time visibility of transactions for better tracking and insights across your entire operations with Pagero Analytics.
Real-time spend overview

Export reports

Line-level breakdown
Access demo
Supplier onboarding and migration for quick activation
Regardless of where your suppliers are located, our experienced and multi-lingual on-boarding team can help you get them connected quickly and easily. Our team tailors an onboarding process to suit your needs and provide direct engagement and support to your trading partners.
Connect to a network of possibilities
Reach existing and new suppliers from one platform

Streamline your document handling process

Inform smart business decisions with accurate data
Contact us to see how your business can benefit from digital processes