The Pagero Network
Become a part of the world's fastest-growing network for purchase-to-pay and order-to-cash transactions.
The future of business is digital, seamless and global
The Pagero Network connects buyers and sellers globally by providing the technology for a seamless, completely digital flow of orders, delivery documents, invoices and payments. But that's just the start – our smart business network helps you unlock the value of complete and accurate data, empowering better decision-making over time.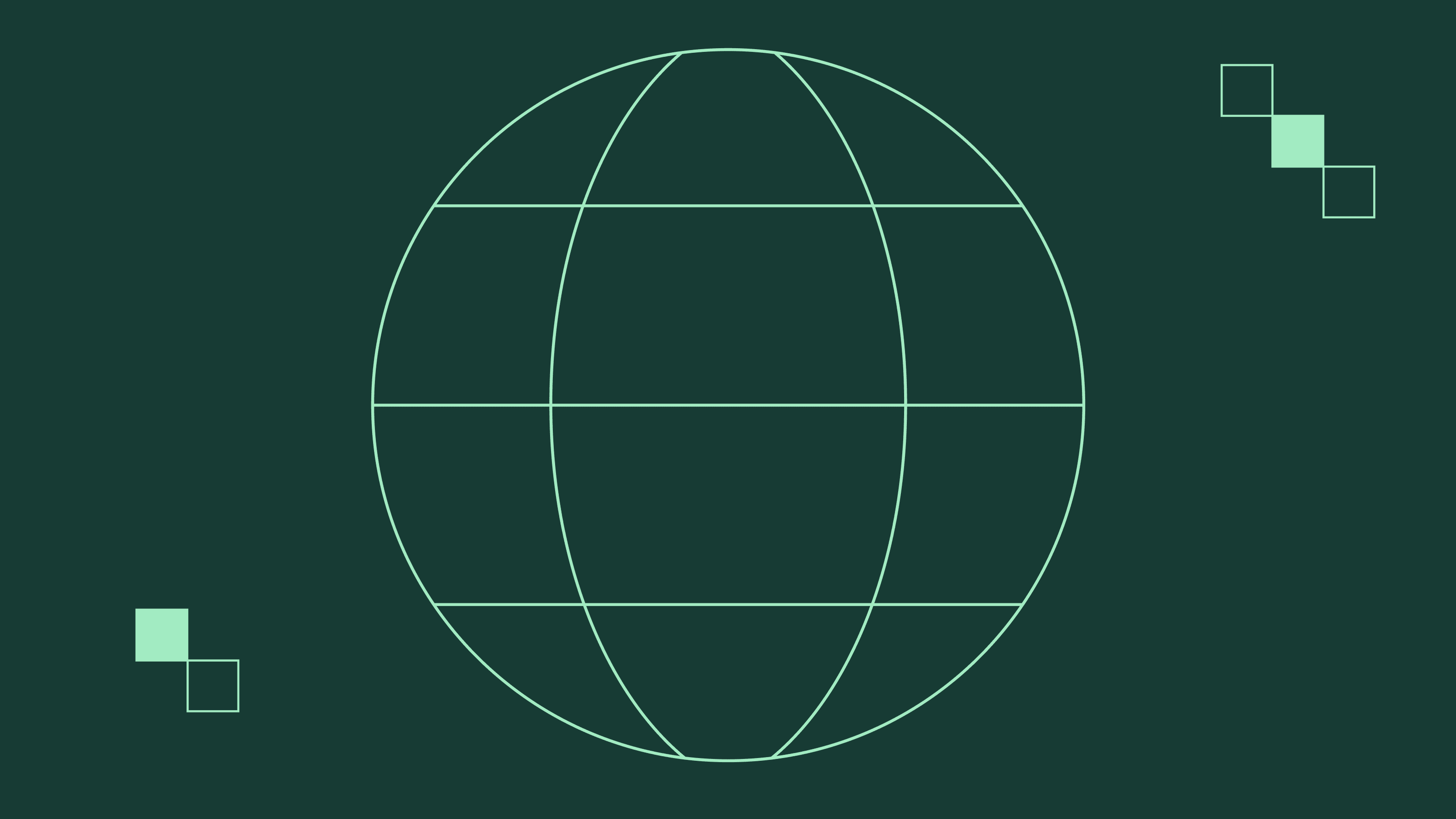 Watch how our smart network makes business easier
The systems that buyers and sellers use are rarely connected to each other, which forces businesses to resort to analogue methods of communication. Watch the video to find out how the Pagero Network is helping bring buying and selling into the 21st century!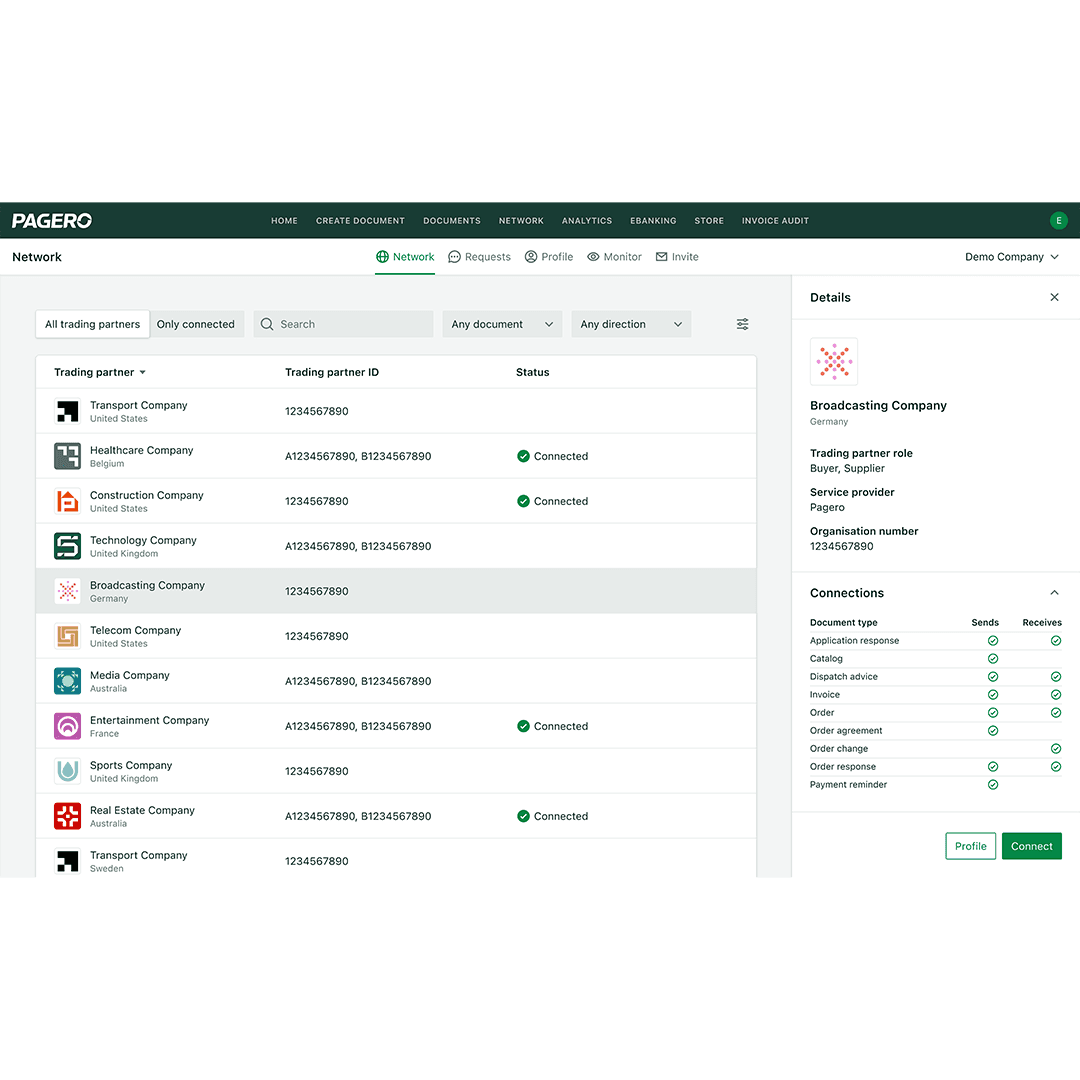 Connect with millions of businesses worldwide
You can think of Pagero as the modern telephone operator for global business. Regardless of your organization's size, industry, or infrastructural capacity — connecting to the Pagero Network means connecting to the world.
Open
An open marketplace you can connect to regardless of your systems or digital capabilities
Global
A global platform to reach all your business partners through a single connection point
Compliant
Technology and know-how are combined to ensure regulatory compliance in all markets
Scalable
A solution to grow with your business as you expand and automate your operations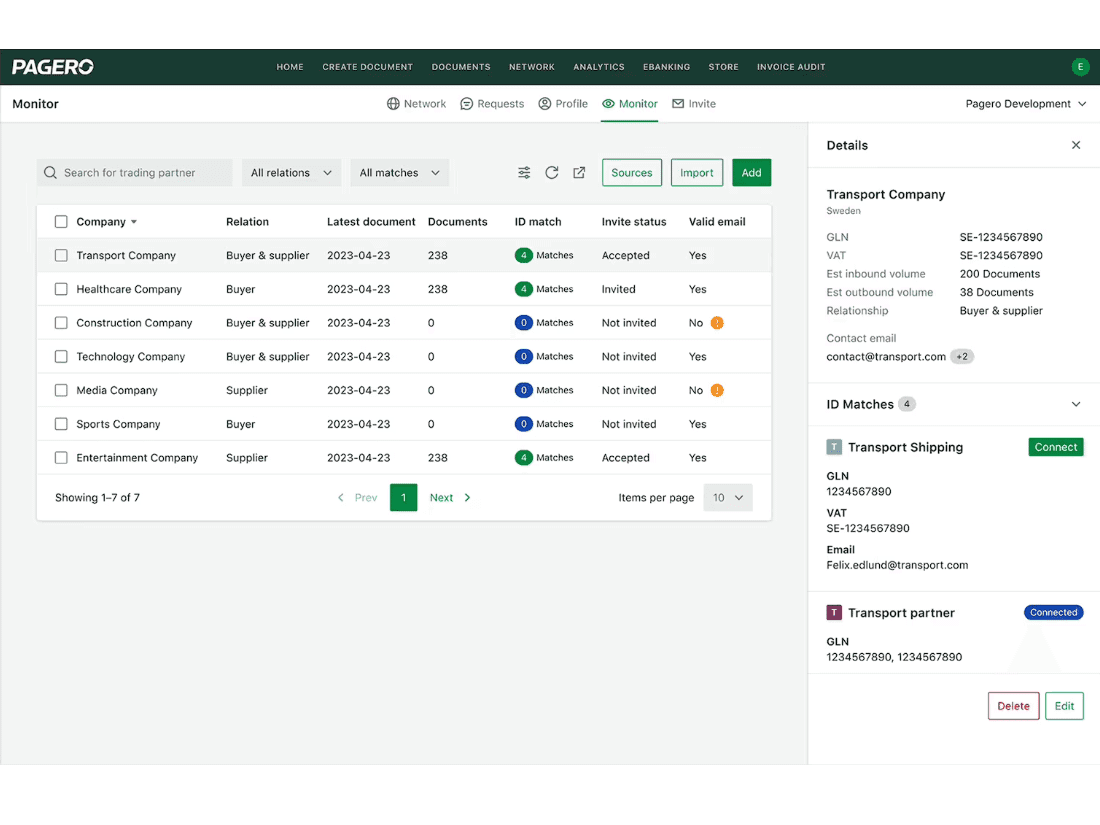 Expand your network with Pagero Monitor & Invite
Become notified when customers and suppliers join the network - or be proactive and invite them!
Easily upload your customer and supplier list

Receive instant alerts when your contacts join our network

Send invites to customers and suppliers with a single click
See how it works
Unlock the true value of data
A single overview of transactions with Financial Forecast
Get an aggregated view of your company group transactions, balances, and cash flow with Financial Forecast.
Historical data-based DSO forecasting

Currency exposure and optimisation

Cash flow forecasting in real time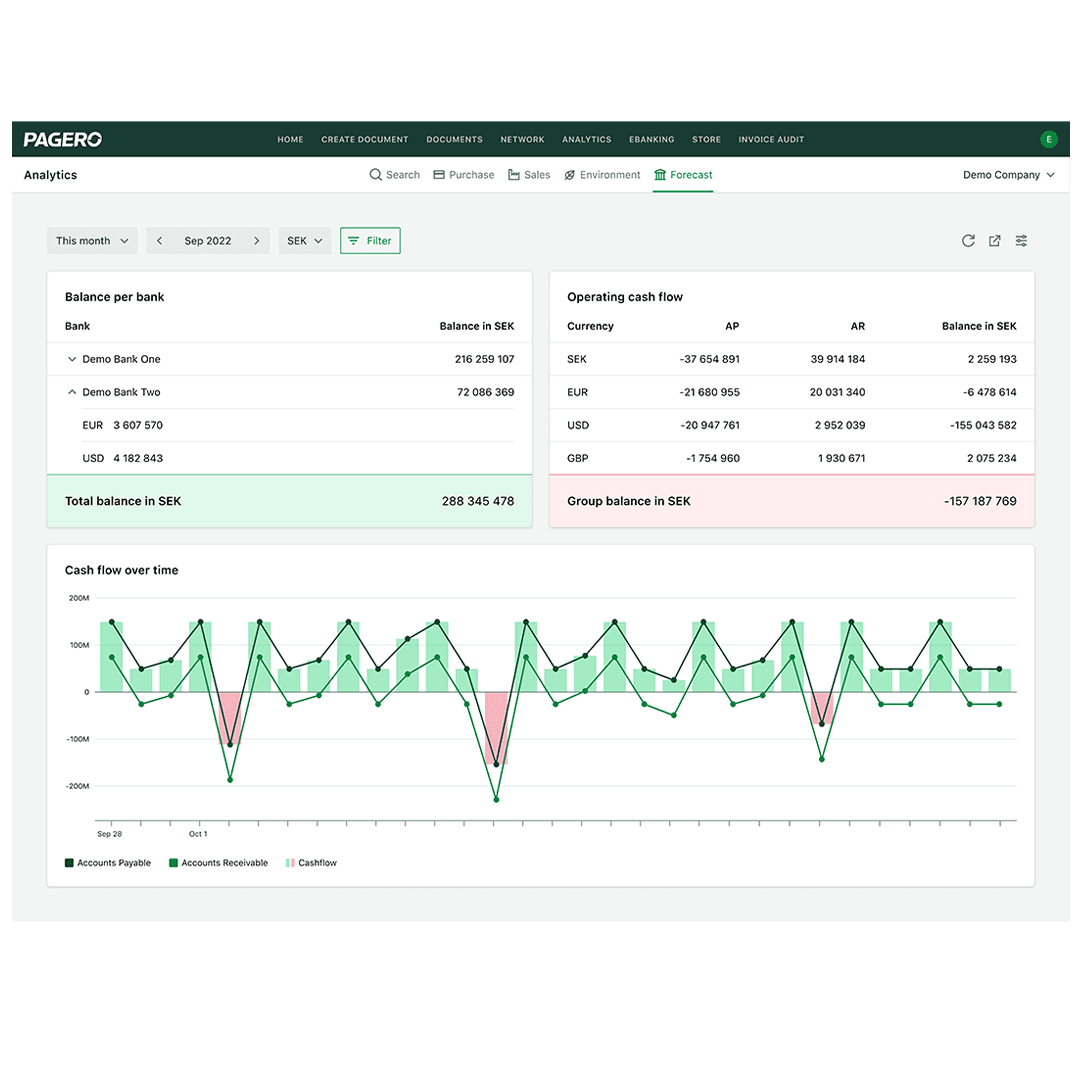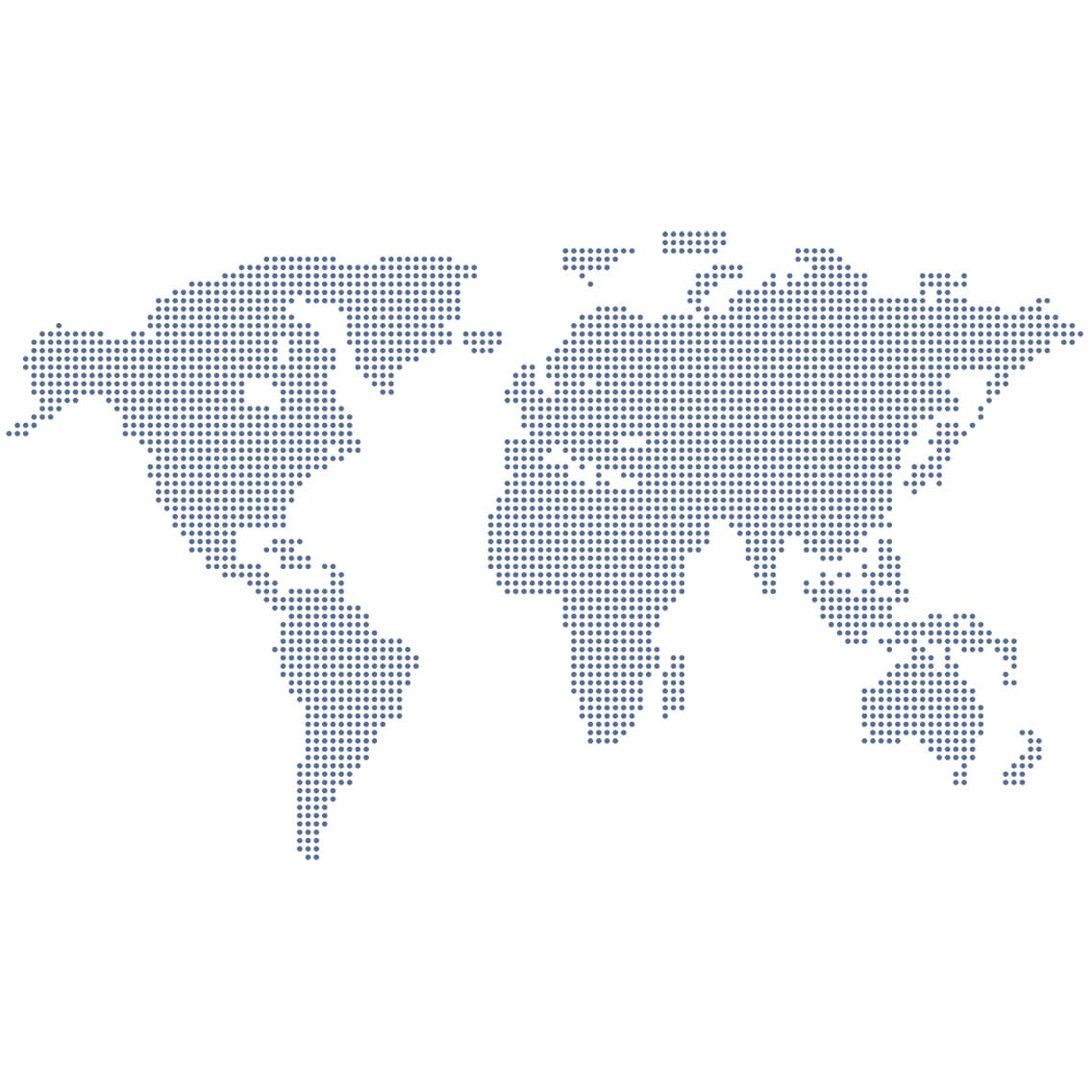 The world of
e-invoicing

and tax compliance — simplified

Given our integrations with most government platforms and hubs around the world, Pagero is the number one choice for multinationals seeking a global compliance partner.

Access regulatory updates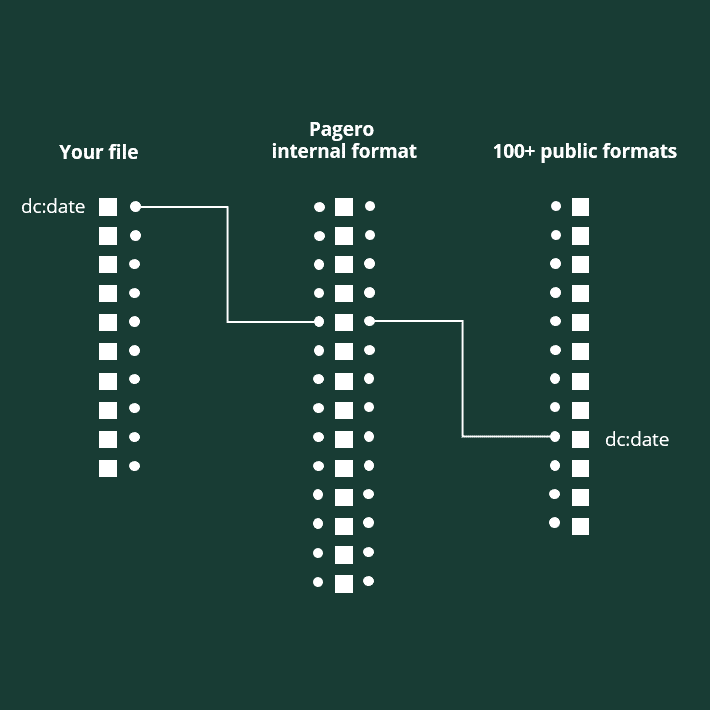 Scalability and flexibility by design
Our goal is for our customers to connect to new trading partners, in new countries, without having to involve IT. The Pagero Network format library supports hundreds of format standards, so you get true scalability and flexibility.
Many-to-many
Our platform is built on many-to-many architecture that lets you reach all your trade partners through a single connection.
Zero downtime
In an era of 24-hour operations, we have designed a platform to ensure uninterrupted access to the Pagero Network.
Easy integration
A public format library and streamlined communication protocols are provided as self-service and can be integrated via public APIs.
Secure
We recognise that we have been trusted with your data. That is why we invest in measures to protect it throughout the entire process.
One connection – global reach
Take your business to the next level. Become a part of the world's fastest-growing network for purchase-to-pay and order-to-cash transactions.
A single platform for buyers and sellers

Easy integration with your system

High-quality data for better planning
Get in touch
Interested in getting started or learning more? Leave your contact details here and we will reach out to you!