Public Sector Solutions
An industry-specific solution for digitalising and streamlining purchasing and invoice management.
100% digital flows with Pagero
Pagero Public Sector Solutions are developed to help you gain full transparency across your operations with 100% digital document flows. Consolidate purchases and suppliers, enforce e-document content requirements, and meet the format and content requirements of your business partners.
E-procurement
Digitalise communication with all your suppliers.
Government platforms
Connect to your local e-document infrastructure.
Data Capture
Digitalise the receipt of emailed order and invoice documents.
Reduce AP and AR costs
Minimise admin work and speed up cycle times to save cash and time
Reduce maverick spend
Gain control with full transparency and real-time traceability
Achieve full audit capability
Easily store and view contracts and POs, including order amendments
Meet local compliance requirements
Remain compliant, no matter how local regulations may change
Public Sector Solution add-ons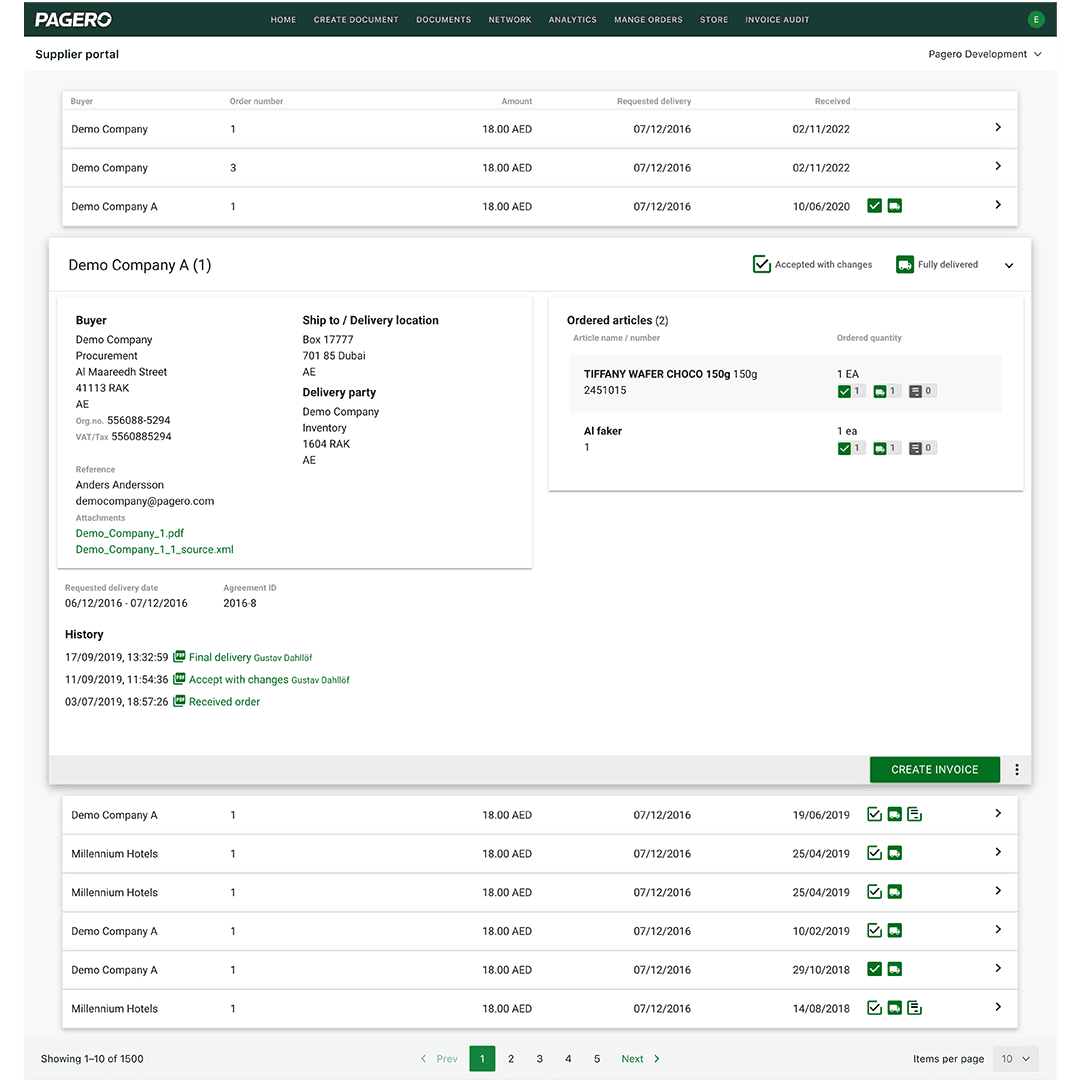 Supplier Portal
Give all your suppliers access to a free e-commerce communication platform, regardless of their size or digital capabilities.
Order to invoice flip

Automatic invoice validation

No need for supplier integration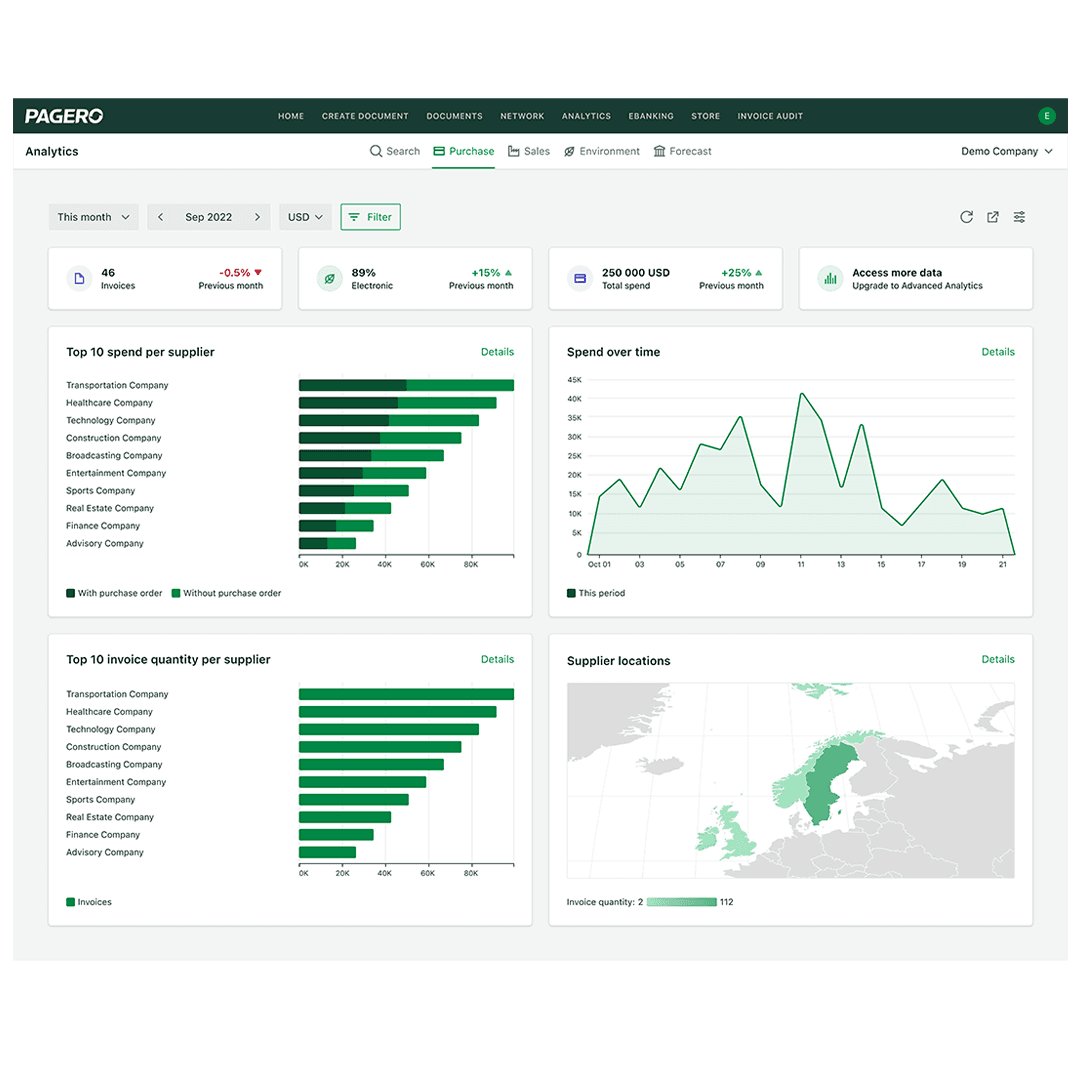 Pagero Analytics
Access accurate and complete data to help inform smart decisions for your organisation.
Overview of costs in real time

Information at line level

Export of reports
Access demo
More add-ons
Data Capture

Extract and capture data from paper and PDF documents at header and line level.

Validation

Minimise error handling with automatic validation of incoming e-documents.

Enrichment

Automatic correction and completion of data on incoming e-documents.

Archive invoices electronically to meet local legislation and increase searchability.
Supplier onboarding
Pagero's experienced, multi-lingual onboarding team can tailor a process to get your suppliers and trading partners connected quickly and easily. Depending on your needs, we provide direct engagement and support to your business partners to get you up and running without hassle.
Connect to a network of possibilities
Increase transparency and traceability

Streamline invoice and order management

Access accurate data for better budgeting